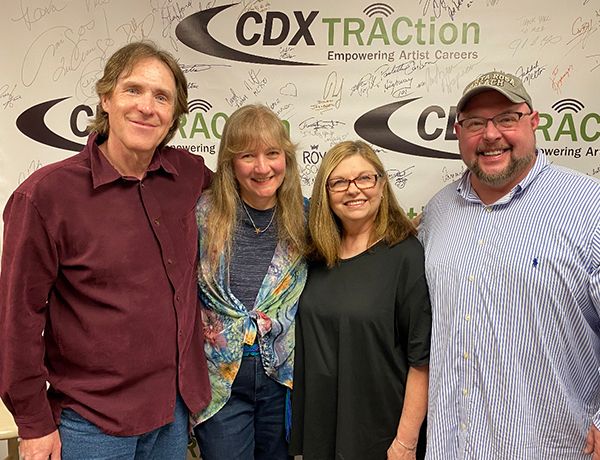 Amy & Adams is so excited that in 2022, CDX Records president Joe Kelly and Amy & Adams signed a 3 year exclusive music distribution and non-exclusive sync licensing contract. Joe said, "We are proud to be their home and welcome them (Amy & Adams) to our musical family. welcome." And Amy & Adams couldn't be happier or prouder!
We're so proud and excited and a bit remiss! Back in March we released a new/old single WE'LL MAKE IT THROUGH (SOMEHOW), from our 1998 album SAIL AWAY.
Mark wrote WE'LL MAKE IT THROUGH (SOMEHOW) on  beautiful May afternoon in 1997 just after returning from his walk with Amy around our beautiful Lake Phalen (St. Paul). Right before their lovely and so peaceful walk together, they had just been informed of Amy's breast cancer diagnosis. We knew that we had a choice to reach into our fears, or seek to dwell in hope, peace, and love. Well this May Amy celebrated 23 years as a totally cured survivor!
We thought that WE'LL MAKE IT THROUGH (SOMEHOW) might be a perfect reply to COVID 19. And we guess we were right. So far our inspiring tune has spent the last 18 weeks on the CDX TRACtion Souther Gospel & Positive Country radio chart. The last 5+ weeks Amy & Adams has been in the Top Ten along with the likes of Tim McGraw, Keith Urban, Luke Combs, and Dolly Parton. We are truly blessed!